Associate Professor of Art History and Asian Studies
Office Phone: 814-867-3708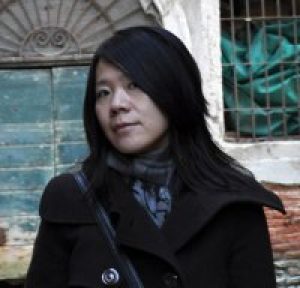 Education:
B.A. in Economics and Chinese Literature/Language (Peking University, China)
M.A. in comparative literature (University of Texas at Austin)
Ph.D. in comparative literature and contemporary art history (University of Texas at Austin)
Dr. Tan teaches courses in Chinese, East Asian, and Southeast Asian art, with an emphasis on the 20th and 21st century. Her research focuses on the interplay between the aesthetic discourses and social functions of art in contemporary China and Asia. She also studies the exchanges and collaborations between artists and art communities within Asia and beyond. Her monograph, Copy, Borrow or Steal: Modes of Appropriation in Contemporary Chinese Art (University of Washington Press, forthcoming), discusses a range of appropriative strategies adopted by Chinese artists in recent decades, untangling their creative remapping of classic traditions, political propaganda, and commercial culture of China, as well as their active engagement with the critical discourses and the institutional hierarchy of contemporary art at large. Dr. Tan has also published articles and reviews in journals such as Third Text, Yishu: Journal of Contemporary Chinese Art, and Twentieth Century China on various topics in Chinese and Southeast Asian art. In her past presentations and projects, she has studied the interactions among Chinese, Japanese, and Indian artists in the early 20th century, in the context of creating a Pan-Asian art scene. Her current research interests include a curatorial project that emphasizes the interventional aspects of environmental art in China, Japan, and Southeast Asia. Prior to coming to Penn State, Dr. Tan taught at Harvey Mudd College in Claremont, California.