Watz Early Career Professor in Language and Linguistics
Assistant Professor of Korean and Applied Linguistics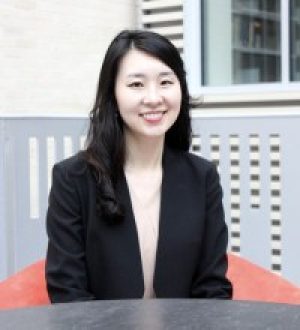 Education:
B.A., English Linguistics & Literature, Kyung Hee University, Korea
M.A., Foreign Language Education, The University of Texas at Austin
Ph.D., Foreign Language Education, The University of Texas at Austin
Jayoung Song is a Watz Early Career Professor and Assistant Professor of Korean and Applied Linguistics. Prior to joining Penn State, she had held positions of Korean lecturer and language coordinator at Rice University and Johns Hopkins University. Her research focuses on Korean applied linguistics, computer-assisted language learning, intercultural communication, and second language reading, all of which she incorporates in her teaching. Dr. Song has published articles in peer-reviewed journals such as Language Learning and Technology, Recall, The Korean Language in America, and Natural Language Engineering. At Penn State, she is a co-researcher of the Institute of Korean Studies Seed Grant and co-organizer of Penn State Korean Applied Linguistics Conference. As a service to professional communities, she serves as a reviewer for various journals while serving on the editorial board on Linguistic Research and Educational Role of Language. Currently, she serves as a member of Executive Board in the American Association of Teachers of Korean (AATK).
ASIA 200: What are Asian Languages?
KOR 422: Introduction to Korean Linguistics
KOR 452: Korean Language and Culture