Assistant Professor of Art Education & Women's, Gender, and Sexuality Studies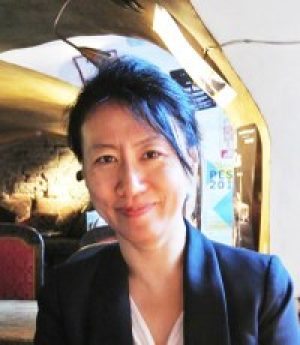 Education:
Ph.D. University of Illinois, Urbana-Champaign
Dr. Bae-Dimitriadis is Assistant Professor of Art Education at the School of Visual Arts in the College of Arts and Architecture. She is also an affiliate faculty in Women's, Gender, and Sexuality Studies. Her research has been on U.S. Korean diasporic girls' engagement in transnational Korean popular media culture and media production in the context of globalization.  Her current community-based art research engages with the lived experiences of Karen tribe refugee girls in a U.S. urban city, concerning history, geography, and environmental and racial justice. It culminates our collaborative creation of a GPS mobile oral story/sound archive as counter-cartography in relation to the urban city and land in Western New York. Her interdisciplinary research applies historic, socioeconomic, and geographical perspectives to the understanding of Asian immigrant and refugee girlhood and its art and media culture.
Her publication appears both within and outside of the field of art education such as education, media studies, and women and gender studies. Her peer-review journal articles come into view in Discourse: Cultural Politics in Education, Journal of Cultural Studies <-> Critical Methodologies, Studies in Art Education, Visual Arts Research, and Visual Culture and Gender. Also, several book chapters (including invited reprints) are included in the field of Education, Girlhood and Media Studies, and Art Education.  She was an invited guest editor of a special issue for Journal of Cultural Studies <-> Critical Methodologies, and published co-edited books in Peter Lang and International Society of Education through Art. She received E.O. Smith Arts & Humanities Faculty Development Research Grant; Arts and Architecture Faculty Research Grant; National Art Education Foundation Research Grant.
South Asian Refugee Girlhood, Korean Diasporic Youth Culture, Diasporic Visual Culture and Art Practice, Urban Education, Community-Based Art Educational Practice.