Associate Professor of Education, Demography, and Asian Studies
Office Phone: (814) 863-1626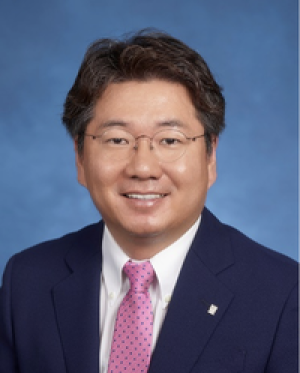 Dr. Soo-yong Byun is an Associate Professor of Education in the Department of Education Policy Studies with a joint appointment with the Social Science Research Institute at the Pennsylvania State University.  He also serves as a faculty member of Penn State's Comparative and International Education Program and Demography Program. In addition, he is affiliated with the Center on Rural Education and Communities, Center for Evaluation and Educational Policy Analysis, Population Research Institute, and Institute for Korean Studies at the Pennsylvania State University.
Born and grew up in a small town, South Korea, he received his Ph.D. in Educational Policy and Administration (Comparative and International Development Education track) from the University of Minnesota at Twin Cities. He was named as the recipient of the 2021 Penn State's College of Education Senior Outstanding Research Award. He was the president of the Korean American Educational Researchers Association for 2017-18. He served as a visiting scholar at Seoul National University for 2018-19 .
His research uses large-scale national and international data on student achievement and cutting-edge statistical analyses to better understand the factors leading to student success in school. Moreover, he studies multiple countries, including the United States, South Korea, and Hong Kong, to better discern how schools operate differently around the world and to gain fundamental insights into the policies that influence student success and equity in school outcomes. The articles of his research have been published in leading peer-reviewed journals, including the American Educational Research Journal, Comparative Education Review, and Sociology of Education. He has served on multiple editorial and advisory boards, including the American Educational Research Journal, American Journal of Education, and Sociology of Education.