108 Weaver Building University Park, PA 16802
Office Phone: (814)865-1367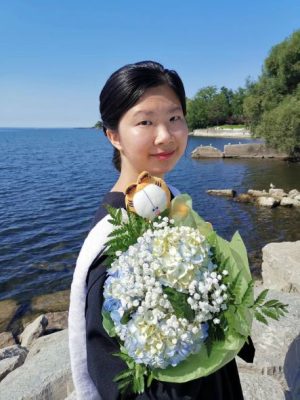 Education:
B.A (Distinction), University of Toronto, 2021
Xinyi Luo is a dual-title PhD student in History and Asian Studies at Penn State. She primarily works with sources in Vietnamese, Chữ Nôm, Classical Chinese, French, and Latin to explore political, religious, and social life in eighteenth-century northern Vietnam.
Her research also concerns the political and cultural exchanges between Vietnam and the global world, with a specific focus on its East and Southeast Asian neighbors. Having studied intellectual decolonization in the Atlantic World and inspired by the Vietnamese philosopher Trần Đức Thảo, Xinyi is also interested in Afro-Asian connections and Asian intellectuals' role in shaping postcolonial literature.
Vietnam; Southeast Asia; Sino-Vietnamese; Afro-Asia; cultural and social history